A low-profile economist has been named to lead China's southern tech hub of Shenzhen, after the city's former Communist Party boss was promoted to provincial governor.
The appointment of Meng Fanli, 56, was announced on Tuesday by the party in Guangdong province, state news agency Xinhua reported. He takes over from Wang Weizhong, who has been confirmed as governor of Guangdong after carrying out the dual role of acting governor and Shenzhen party chief since December.
Meng, a native of eastern Shandong province, has kept a relatively low profile thus far. But he is a star worth watching out for because of his relative youth – many top Chinese leaders are well into their 60s, as well as his rich local administrative experience and solid academic background, an analyst observed.
Do you have questions about the biggest topics and trends from around the world? Get the answers with SCMP Knowledge, our new platform of curated content with explainers, FAQs, analyses and infographics brought to you by our award-winning team.
Armed with a PhD in economics, Meng taught accounting before venturing into a career in finance and commerce administration. After 20 years as an official in Shandong, with his last position as mayor of the port city of Qingdao, Meng was promoted in 2020 to become the party chief of Baotou, a major industrial hub in Inner Mongolia.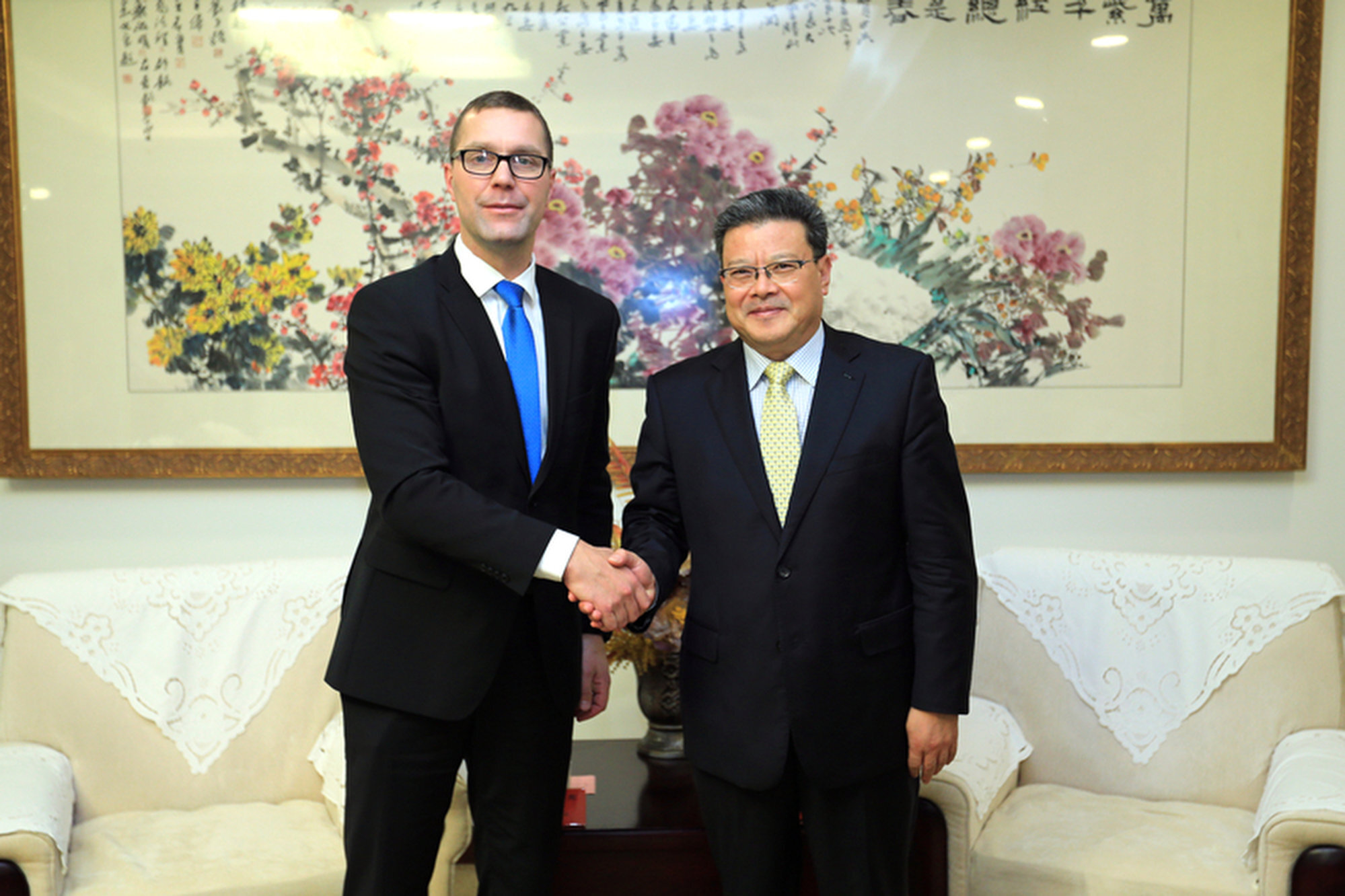 His move from China's far north to Shenzhen in the far south comes with just months to go for the party's national congress this autumn, a twice-a-decade event expected to usher in a major leadership reshuffle and an unprecedented third term for President Xi Jinping.
As China's technology hub, Shenzhen now ranks third – just behind Beijing and Shanghai – among the nation's most affluent cities, after reporting annual economic growth exceeding 3 trillion yuan (US$469.6 billion) last year.
It played a pioneering role as China's first special economic zone when the country opened up in the early 1980s, and is expected to be a key growth engine for the Greater Bay Area, a development zone covering nine Guangdong cities and the Hong Kong and Macau special administrative regions.
Meng is a rising star worth watching out for, given his solid background in economics and rich local administrative experience, according to Alfred Wu, associate professor at the National University of Singapore's Lee Kuan Yew School of Public Policy.
"He could be elevated further if he performs well in Shenzhen. This is a very important position and often seen as a career elevator to provincial and national leadership," Wu said.
"His expertise in finance and economics also gives him an edge to lead an international city like Shenzhen as China experiences increasingly complex global politics."
Wang, 59, who took over as Shenzhen party chief in 2017, is an alternate member of the party's policymaking Central Committee. His promotion to the governorship of Guangdong is likely to pave the way for him to become a full member at the national congress.
More from South China Morning Post:
For the latest news from the South China Morning Post download our mobile app. Copyright 2022.